Cornwall Pedigree Beef Calf Show 2015
The Newpole Herd took the British Blue Breed Championship, with their January 2015 born bull Newpole Kevin ET, sired by Solway View Dynamite and out of Greystone Elderberry. This makes it a hatrick of wins for them, having taken the Breed Championship in 2013 and 2014.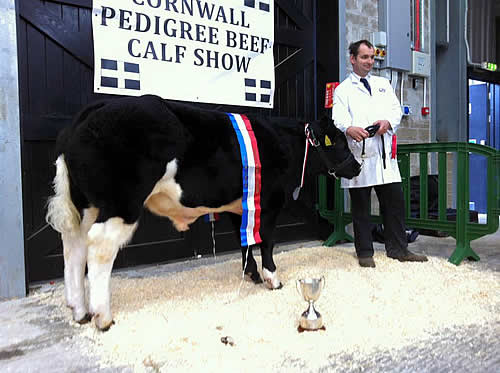 Standing reserve to him was the November 2014 born heifer Little Luckham Jenny, sired by Tweeddale Guinness and out of Wold Newton Uplift.
NewPole Know It All (Born Jan 2015) won the January-March 2015 baby heifer class, with NewPole Kaffir Lily (Born Feb 2015) second to her.
Little Luckham Jerry ET, sired by Bluegrass Cyclone and out of Balzer Black Magic, won the Senior Bull class.