Shrewsbury "Blue Genes" Sale of British Blue Cattle
Saturday 5th March 2022

Held at:
Shrewsbury Auction Centre
Battlefield, SY4 3DR
01743 462620
www.hallsgb.com
BLUE GENES PEAK AT 6800gns
A high quality turnout of bulls & Females for this years Blue genes event at Shrewsbury Auction Centre encouraged buyers from, Northamptonshire, Yorkshire, Lincolnshire, Warwickshire and as far afield as Norfolk to steam into Shrewsbury against a vast company of local Shropshire and Welsh border buyers.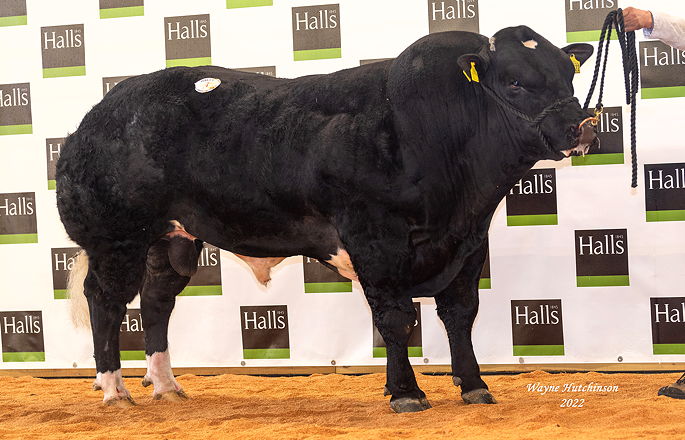 Birdswood Paddy - Overall Champion - 6800gns
The pre-sale show was ably judged by Mr Mike Wood of Kinnerton who awarded his champion to Mr J Okell from Cheshire with BIRDSWOOD PADDY, sired by Farouk De St Amand out of Birdswood Kitkat. The judge stood behind his placing of this bird securing him for his commercial suckler herd at 6800gns.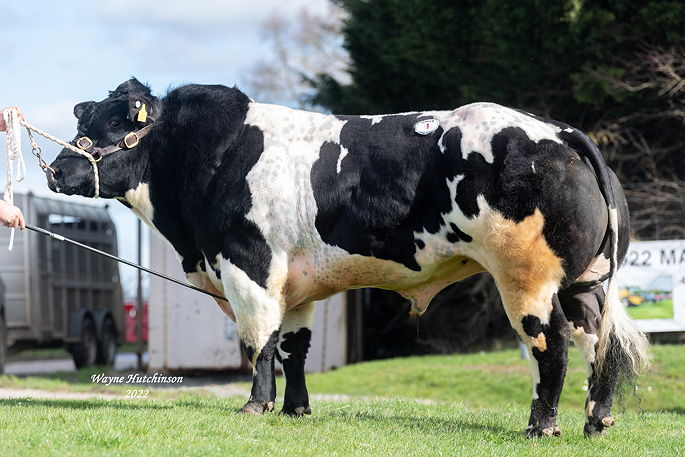 Crackley Bank Oscar - Res Male Champion - 6200gns

Reserve Champion of the day was awarded to Mr P Walker CRACKLEY BANK OSCAR, This upstanding black and white bull was sired by Boherard Cantona, out of the homebred Crackley Bank Iron Candy, he was purchased for 6200gns by Messrs AC & MO Jones of Conway North Wales.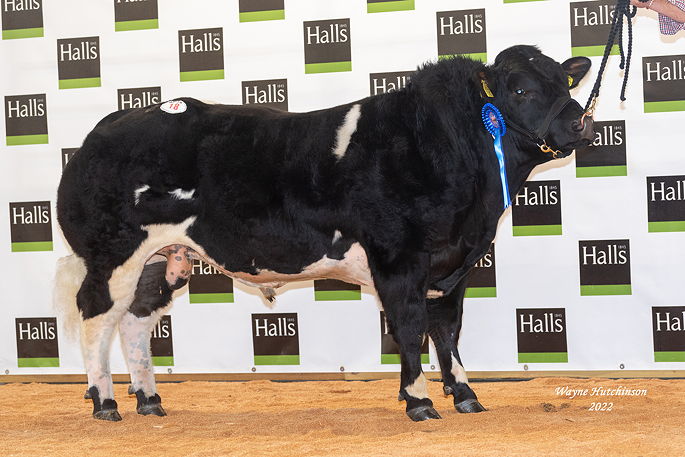 Hawthorn Blues Prince - 6000gns
Quality bulls were easily sold from 4000-6000gns on the day with another at 6000gns for Simon Hughes, selling HAWTHORN BLUES PRINCE, a July 2020 Bull sired by Astrics Monty this bull was much admired standing 2nd place in his class he sold to Messrs VE Lewis & Son, Powys.
It is worth noting the generosity shown by the team from Newpole Livestock who donated 10% of the sale of 3200gns generated NEWPOLE POIROT, to benefit the people of Ukraine. This bull purchased by the Cox Farming Company to work on Holstein Cows in Staffordshire.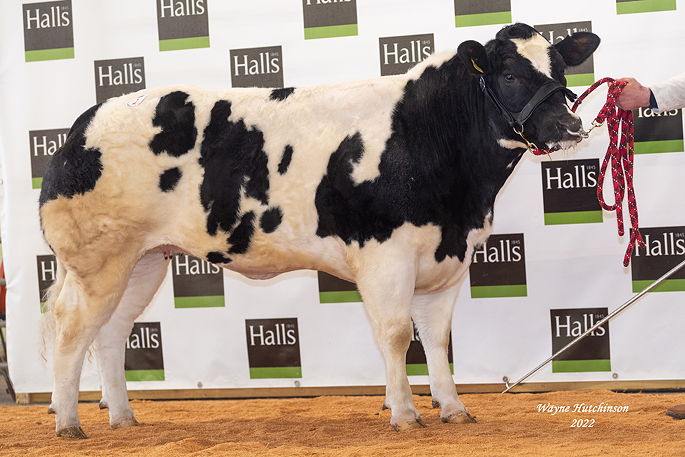 Trencrom Pearly Queen - Female Champion - 5200gns
British Blue Females were a pleasure to sell and more could easily have been sold to vendors advantage, the pre sale champion TRENCOM PEARLY QUEEN topped the day at 5200gns, Sired by Littlebank Milo, from a long line of natural calving and long lasting dams she sold to a returning customer Messrs CM Brown, Newark.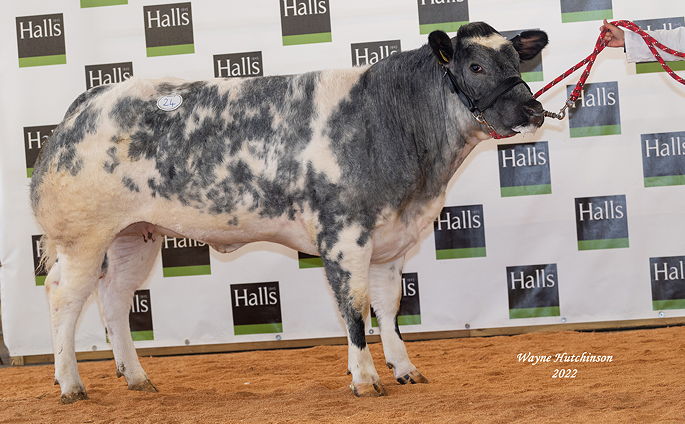 Trencrom Powder Puff - Res Female Champion - 4800gns
This was closely followed by her pen mate TRENCROM POWDER PUFF again by Milo from the easy calving maternal line she achieved 4500gns purchased by Red Bull Farming, Norfolk.
Semen peaked at £250 per straw for 3 doses of Empire D'OChain, while 6 embryos out of Newclose Ida, Sired by Rocco De La Hasse achieved 200gns a piece via Internet buyers
Averages: -
Bulls £4658.18
Females £4226.25
Photos: Wayne Hutchinson, Farm Images

download catalogue