Tamhorn Dispersal Sale
Saturday 10th November 2012
On the morning of the sale, the alleyways in the livestock pens were bustling with interest from prospective purchasers, cautiously marking their catalogues.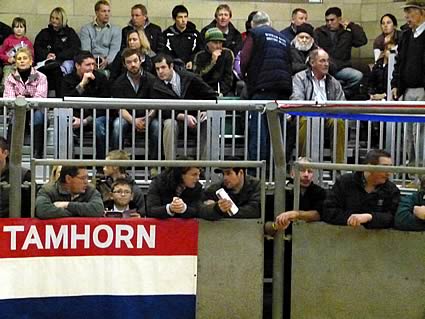 Come the appointed hour the ringside was packed, with standing room only, as Auctioneer, Paul Gentry welcomed everybody to Newark Mart and thanked Danny & Jane Wyllie for having the confidence to give them the instructions to disperse the Tamhorn Herd of British Blues.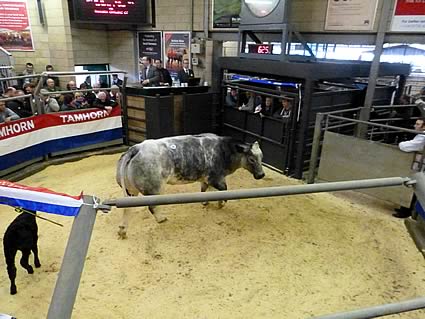 From the outset, bidding was brisk. Five cows with calves averaged £3,822. With Tamhorn Cilla a February 2007 cow, with her calf at foot, making 4,200gns. Tamhorn Cilla being by Tamhorn Sumo, out of Fabuleuse De Fooz. Her calf, Tamhorn Harmonica by Tamhorn Formidable. The successful purchaser being Victoria Bowring, Mansfield, Notts.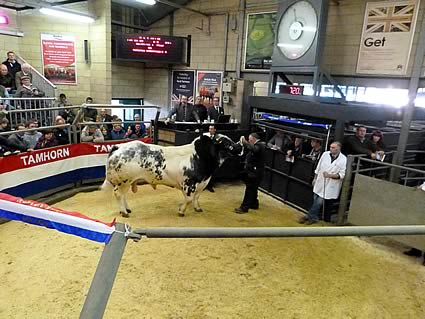 In this section the second leading price being Tamhorn Daisy, a March 2008 cow, with her calf Hummingbird at foot. Tamhorn Daisy being by Ballygrange Alex out of Tamhorn Valerie. With Tamhorn Hummingbird being by Tamhorn Formidable, making a very respectable 3,800gns, finding a new home with WA & E Dawson, Retford, Notts.
Tamhorn Valerie a October 2003 cow, with her calf at foot, Heidi, also realising 3,800gns. Tamhorn Valerie being by Baron Du Bois Bauloye, out of Tamhorn Olga, with Tamhorn Heidi by Seifion Duke and going home with G & DM Howsam, Boston, Lincolnshire.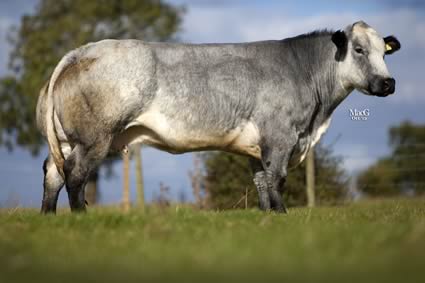 Thirteen cows averaged £2,641, with Gregmaur Brandy, an October '06 cow, by Gib Van Het Negenbond out of Gregmaur Petra, realising 4,200gns and finding a new home with James Youngson, Westhill, Aberdeenshire.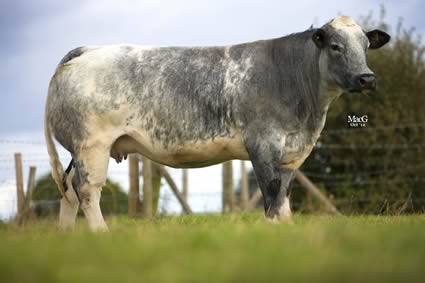 Twelve served heifers averaged £4,121, with the leading call going to Tamhorn Earlene ET, an August '09 Cow, by Tamhorn Sumo out of Gregmaur Brandy, being in calf to a Wagyu and knocked down for 14,000gns, to Richard Mowbray of the Droit Herd, at Newtownstewart, Co Tyrone, Northern Ireland. Earlene being at the very top of the breed for 400 day weight, carcass weight and carcass yield index.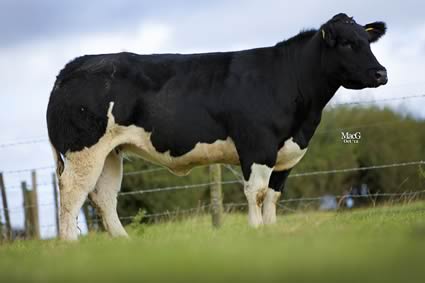 Also in this section was Tamhorn Edaline ET, an October '09 cow by Ballygrange Alex out of Tamhorn Billyjean, being in calf to a shorthorn bull, realising 7,000gns and finding a new stable with Victoria Bowring, Mansfield, Notts. Edeline being in the top 10% of the breed for weight EBV's and Carcass Yield Index.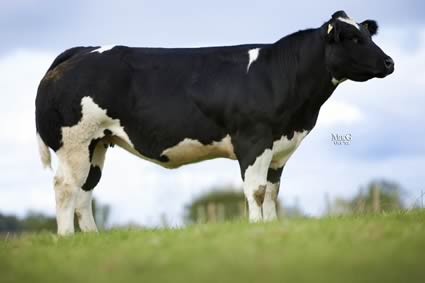 Eighteen maiden heifers averaged £3,620, topping at 7,200gns, Tamhorn Flowergirl, by Ballygrange Alex out of Tamhorn Buttercup, finding a home with John Allen, Richhill, Co. Armagh, Northern Ireland. Flowergirl being in the top 10% EBV's for growth, carcass weight, carcass yield and pedigree breeding index. Mr Allen also took home at 7,000gns, Tamhorn Hyacinth, a March 2012 heifer, by Tamhorn Sumo and out of Gregmaur Brandy.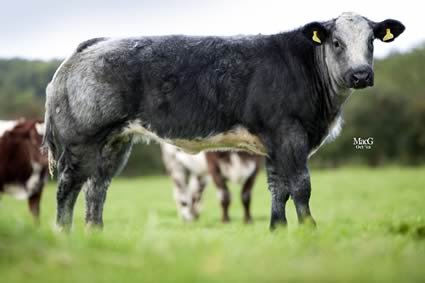 Selling at 5,600gns on the telephone to Ted Haste, Shebbear, Devon, for his Stoneleigh Herd, was Tamhorn Finola ET. This December 2010 born white heifer was sired by Sjaka Zoeloe Van Zwaanhof and out of Gregmaur Brandy. Finola is in the top 10% of the breed for 200/400 and 600 day weight EBV's.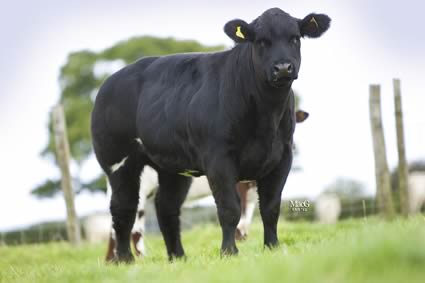 Another top priced heifer being lot 46, Tamhorn Gladis Knight, a September 2011 heifer, by Ballygrange Alex out of Tamhorn Vienna, being knocked down for 4,500gns, to William Dick & Sons, Stirling, Scotland. Also at 4,500gns was Tamhorn Georgia, a March 2011 heifer, by Ballygrange Alex, out of Tamhorn Veronica and being knocked down to GL & KE Wallbank, of the High Moss Herd, Clapham, Lancashire.
Gregmaur Brandy was again behind the breeding of the second highest priced lot, the herd's stock bull Tamhorn Formidable, sired by Springblank Blackstar he realised 13,000gns, heading to RA & MD Butler, Thatcham, Berks. Formidable being in the top 5% for 400 day weight EBV's and top 10% for scrotal size and carcass weight.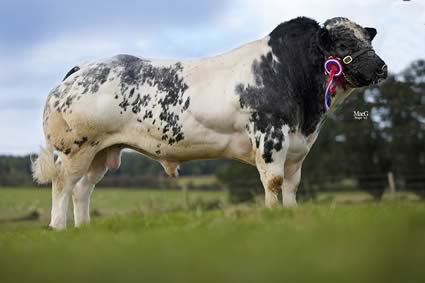 At the start of the sale, there was a Charity Auction, of a limited edition Border Fine Arts British Blue Cow & Calf, which realised a very generous £600. The successful purchaser was Victoria Bowring, Mansfield, Notts. The proceeds being donated to the Overley Hall Special Needs School, based in Wellington, Shropshire.
Averages:-
5 Cows with Calves £3,822
13 Cows £2,641
12 Served Heifers £4,121
18 Maiden Heifers £3,620
1 stock bull £13,650
1 Junior bull £892.50
The 48 Females being sold averaging £3,501.
Leading prices: -
Lot 20 Tamhorn Earlene ET, 14,000gns
Lot 35 Tamhorn Flowergirl ET, 7,200gns
Lot 21 Tamhorn Edaline ET, 7,000gns
Lot 48 Tamhorn Hyacinth, 7,000gns
Lot 36 Tamhorn Finola ET, 5,600gns
Lot 39 Tamhorn Georgia ET, 4,500gns
Lot 46 Tamhorn Gladis Knight, 4, 500gns
Price range: -
Cows with calf at foot –2,600gns to 4,200gns
Cows - 1,200gns to 4,200gns
Served Heifers - 1,700gns to 14,000gns
Maiden Heifers - 1,400gns to 7,200gns