Annual General Meeting 2022
The Society's Annual General Meeting will take place at the Shepherds Inn, Carlisle on Friday 13th May 2022, commencing at 7.00pm.
The voting will be by postal vote only and the voting form is below, along with the Trustees Report.  Please note there will be no voting at the meeting, so if you do wish to register your vote, please do so via post.

Postal Voting Card AGM 2022

Trustees Report 2022
Only fully paid up members of the Society are eligible to vote.
With regards to the draft accounts, these will be available on request from the Society Office.  Please either email info@britishbluecattle.org or phone 01768 870522 and we will be pleased to forward you a copy.
Completed voting forms must be sent to The Society Company Secretary, Holme House, Dale, Ainstable, Carlisle, Cumbria CA4 9RH.  These must be received by 12.00 noon on Wednesday 11th May 2022.
Everybody is most welcome to join the meeting, but if you wish to attend the Border Club Supper please inform the Club Secretary, Claire Pattinson.
Yours sincerely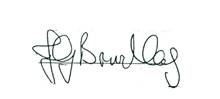 Graham Brindley
(Chairman)