English Winter Fair 2019
16th - 17th November 2019
BRITISH BLUES WIN DUKE OF NORFOLK TROPHY
The British Blues won the Group of three in the Duke of Norfolk Competition, for the best group of three purebred animals at the English Winter Fair - (Kindly presented by His Grace the 16th Duke of Norfolk, E.M., K.G., P.C., G.C.V.O., G.B.E).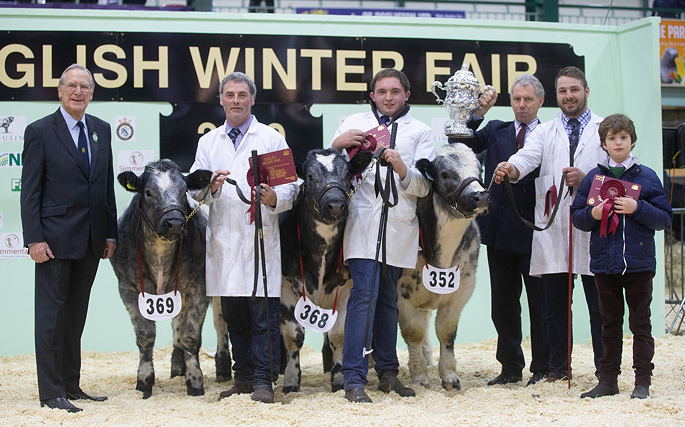 The team consisted of: -
Solway View Niko from Kevin Watret; Sunnybank O My Gosh, from Henry Jewitt and also from Henry Jewitt, Sunnybank One In a Million.  All three were sired by the same sire, Bedgebury Kent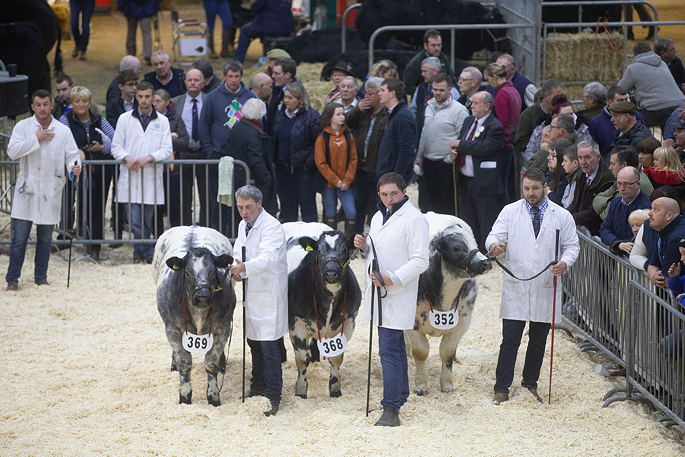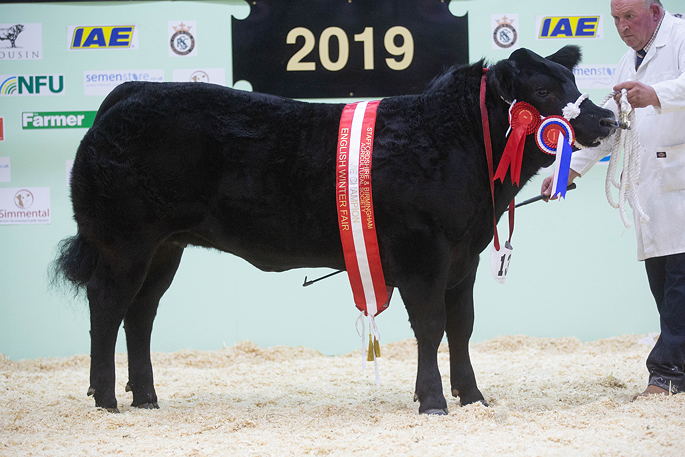 The Overall Champion Crossbred was also sired by a "Blue" - "Starlight" exhibited by R J Wright and bred by T Jones and shown by Paul Walker.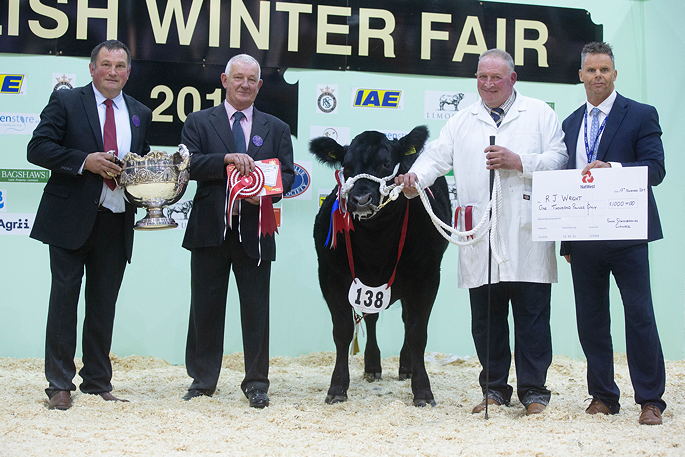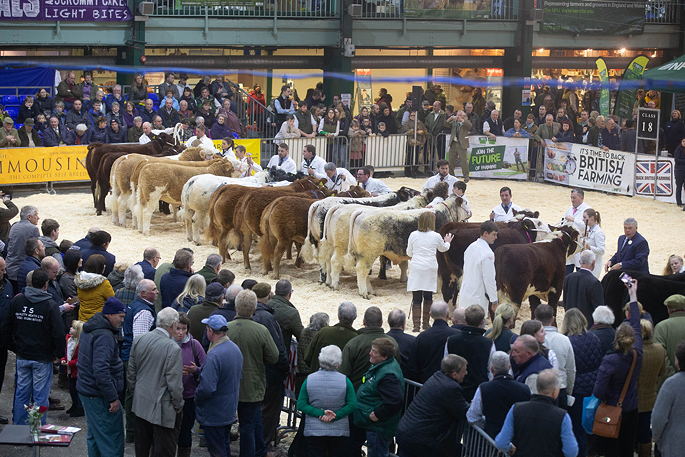 Duke of Norfolk Competition
Judges: Mr J Courts & Mr S Clatworthy
 
Sp. 18  The Royal Smithfield Club Duke of Norfolk Perpetual Trophy for best group of three pure bred animals - (Kindly presented by His Grace the 16th Duke of Norfolk, E.M., K.G., P.C., G.C.V.O., G.B.E)  
| | | | |
| --- | --- | --- | --- |
| 1st | British Blue | Kevin Watret | Solway View Niko |
|   |   | HC Jewitt | Sunny Bank O My Gosh |
|   |   | HC Jewitt | Sunny Bank One In A Million |
| 2nd | Aberdeen Angus | Temple Farm No.42 | Temple Janey Erica |
|   |   | Temple Farm No.43 | Temple Rosebud |
|   |   | Temple Farm No.318 | Temple Jenevieve Erica |
Full report and photos to follow/