Royal Ulster Premier Beef and Lamb Championships 2021
There were record entries and top prices for 2021 Beef and Lamb Championships held at the Eikon Exhibition Centre on Tuesday 23rd November. Rhonda Geary, RUAS Operations Director said "We are proud to be able to run this Show and Sale to showcase and promote all that is excellent in our production and farming communities as well as highlighting the quality produce from Northern Ireland within the beef and lamb industries".
Throughout the day, the Championship was streamed online where thousands of viewers were able to enjoy the spectacular show of beef cattle and lamb classes as well as the highly anticipated auction later in the evening. For those who missed out on the action from the show and sale they can view it again online on Royal Ulster Premier Beef and Lamb Championship YouTube channel or FaceBook page.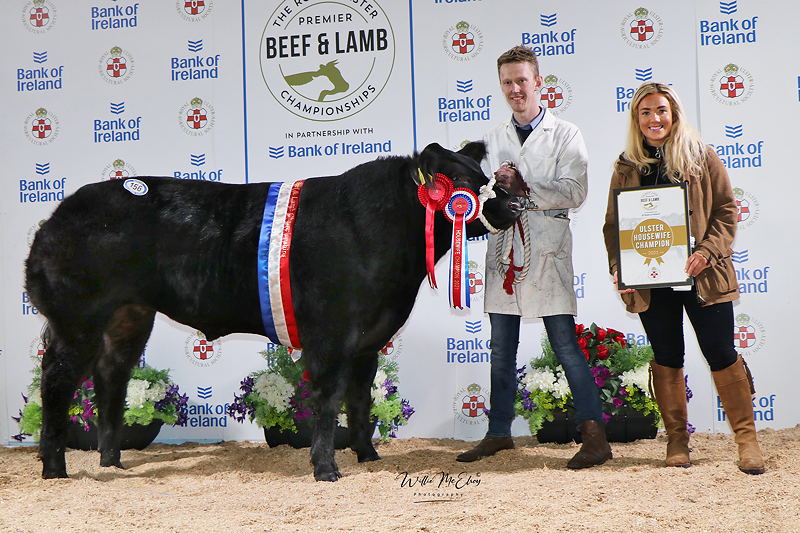 The hotly contested Housewife's Champion was a smashing British Blue sired steer (Imperial out of a Lim x Dam) and brought out by Jack Smyth, Newtownstewart, Co. Tyrone This lovely steer weighed in at 550kgs was subsequently purchased by Peita McAllister for The Morning Star restaurant, Belfast for £3800.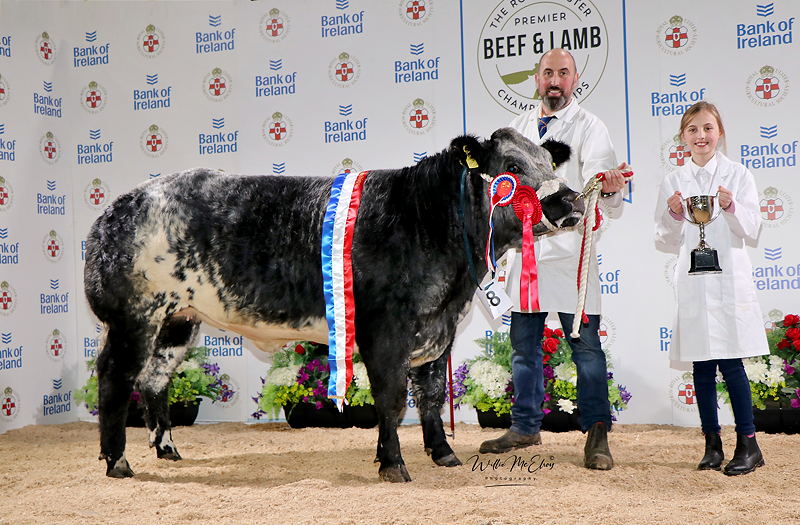 The Champion British Blue was a heifer exhibited by James Alexander and it sold for £3200.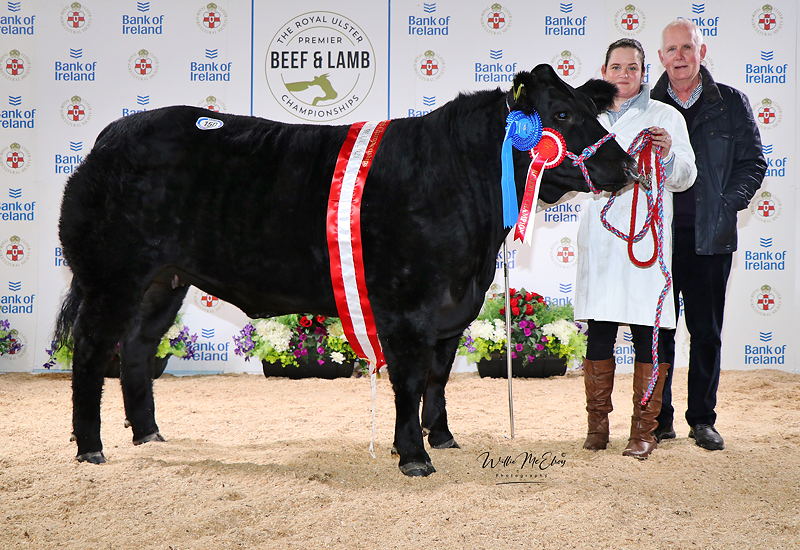 The Reserve Champion British Blue, also a heifer exhibited by Laura Irvine and purchased by Omagh Meats for £2100.