Border British Blue Club Primestock Show & Sale
3rd May 2018
At Borderway Mart, Carlisle on Monday 19th March 2018, The Border British Blue Club held their annual show and sale of primestock in conjunction with Harrison and Hetherington's weekly primestock sale.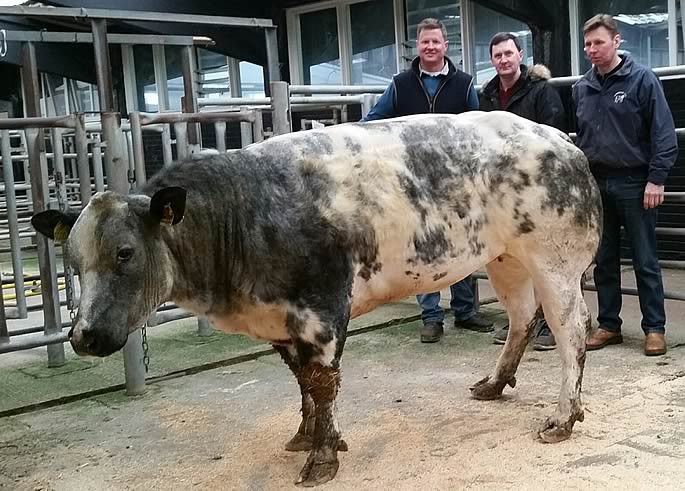 A superb show of cattle were presented to the judge, Mr Norman Hall of Frasers Butchers, Stranraer. His choice of Championship went to the 1st prize winning heifer shown by JG & M Little, Greenhill, Wigton bred by R & E Pattinson, Temon, Brampton and which sold for 253.5ppk, (578kg), £1465.23 and was purchased by Bowland Foods, Preston.
The Reserve Championship ticket was awarded to WT McMiken, Nether Ernambrie, Castle Douglas for their 1st prize steer entry which was sold at 239.5ppk, (651kg), £1559.15.
An equally good show of cast cows was presented for judging and coming out top was an entry from MI Wainwright, Todd Hall, Fife which sold for 235.5ppk, (891kg), £2098.31 with Andrew Wight, Midlock, Biggar taking the 2nd place rosette which went onto sell for 239.5ppk, (838kg), £2007.01.
Prize list as follows:-
CLASS 1 – BRITISH BLUE CROSS – STEER
1st – WT McMiken, Nether Ernambrie, Castle Douglas 651kg, 239.5ppk, £1559.15
2nd – N Dixon, Low Whinnow Farm, Thursby, Carlisle 608kg, 257.5ppk, £1565.60
CLASS 2 – BRITISH BLUE CROSS – HEIFER
1st – JG & M Little, Greenhill, Red Dial, Wigton 578kg, 253.5ppk, £1465.23
CLASS 3 – BRITISH BLUE CROSS – YOUNG BULL
1st – T & A Cockburn, Kingsode Farm. Leadburn 914kg, 221.5ppk, £2024.51
CLASS 4 – BRITISH BLUE CROSS – CAST COW
1st – MI Wainwright, Todd Hall, Cupar, Fife 891kg, 235.5ppk, £2098.31
2nd – Andrew Wight, Midlock Farm, Crawford, Biggar 838kg, 239.5ppk, £2007.01
3rd – A & CS Comrie, Stonebyres Mains, Midlothian 946kg, 209.5ppk, £1981.87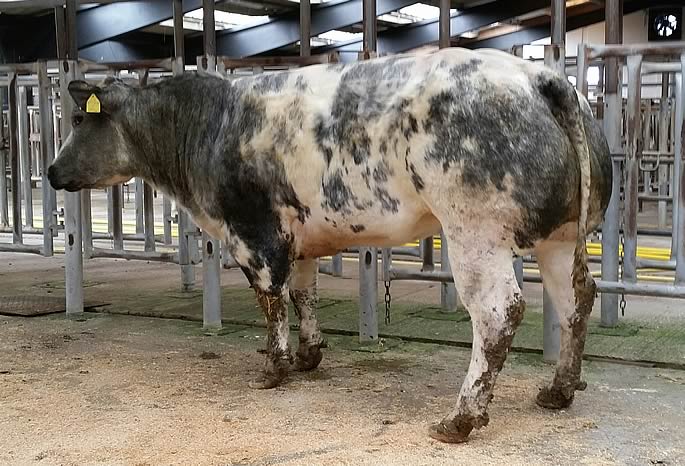 OVERALL CHAMPION
1st prize Heifer
1st – JG & M Little, Greenhill, Red Dial, Wigton 578kg, 253.5ppk, £1465.23
Purchased by Bowland Foods, Preston
RESERVE OVERALL CHAMPION
1st prize Steer
1st – WT McMiken, Nether Ernambrie, Castle Douglas 651kg, 239.5ppk, £1559.15