Royal Welsh Show 2012
23rd - 26th July
SOLWAY VIEW ELEGANCE TAKES ROYAL WELSH CHAMPIONSHIP

Kevin Watret has taken the Supreme Championship at the Royal Welsh Show, with the July 2009 born heifer Solway View Elegance. Sired by Gitan Du PTi'T Mayeur and out of Broomfield Vivien, she was chosen as Champion by Judge, Danny Wyllie of the Tamhorn Herd.
Solway View Elegance - Female Champion and Supreme Champion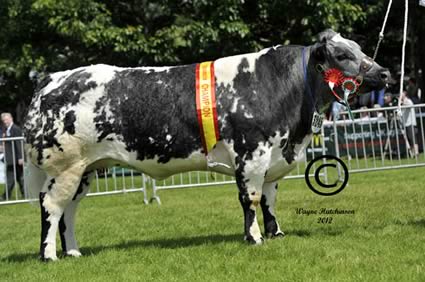 Drift Domino - Male Champion and Reserve Supreme Champion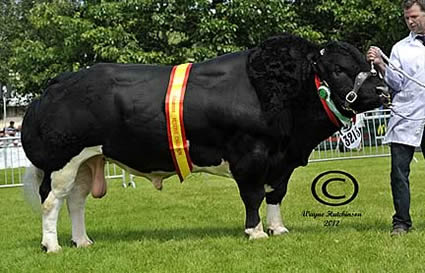 Oxcroft Elmo - Reserve Male Champion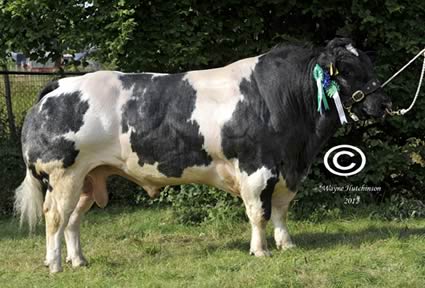 Rhymil Britney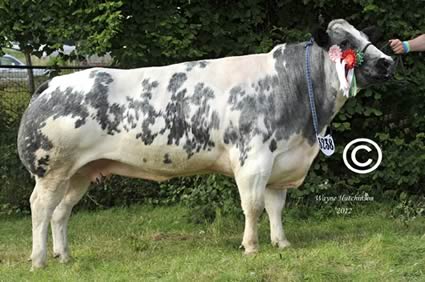 Commercial Champion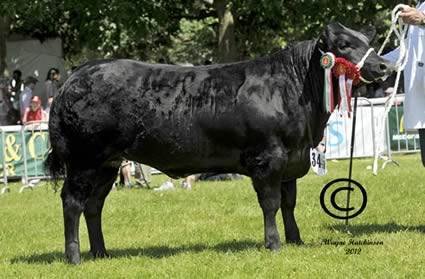 Standing Reserve Champion was the hugely successful bull, Drift Domino from Jeff & Lorraine Dunn.
Judge: Mr Danny Wyllie, Tamworth, Staffordshire

Class 492: Bull born before 31.12.09
1st – Drift Domino – J & L Dunn
2nd – Oxcroft Elmo – EC Haste

Class 494: Bull born on or between 1.1.10 – 31/12/10
1st – Brown Clee Frazer – Nigel Pritchard
2nd – Solway View Fancy Mover – Kevin Watret
3rd – Dragon Blues Factor – TE Jones & Co

Class 495: Bull born before 1.1.11
1st – Warehams George – J & S Wareham
2nd – Blithbury George – M Froggatt
3rd – Belidyr Blues Gerard – R Roberts

Class 498: Female in calf or with calf at foot born before 30.6.09
1st – Rhymil Britney – Rhys Millichap
2nd – Balzer Elegant – Jade Phillips
3rd – Chalford Manor Elite - GE Davies & Son

Class 500: Female in calf or maiden born on or before 1.7.09 – 30.4.10
1st – Solway View Elegance – Kevin Watret
2nd – Graymar Electra – Matthew Jones
3rd – Newpole Feisty – Newpole British Blues

Class 501: Female in calf or maiden born on or before 1.5.10 – 28.2.11
1st – Black 'N' Blue First Class - S & N Lloyd
2nd – Graymar Gucci – Matthew Jones
3rd – Bedgebury Fancy Pants – Andrew Price

Class 502: Female in calf or maiden born on or before 1.3.11
1st – Keasden Head Georgio Bouncer – Sheila Mason
2nd - Warehams Georgina – J & S Wareham
3rd – Norton Griffi – Nigel Pritchard

Premier Breeder – Kevin Watret
Premier Exhibitor – Kevin Watret
Ingrid Phillips Trophy Best Pairs - Mark Froggatt
Progen Trophy for member of WBBBC gaining most points – Rhys Millichap
Colborne Dawes for the Best Junior Female – Mrs Sheila Mason – Keasden Head Georgio Bouncer
Tithe Barn Trophy Best Junior Bull – J & S Wareham – Warehams George
Keady View Trophy Reserve Champion – J & L Dunn – Drift Domino
Merial Shield Best Male – Drift Domino
King Thomas & Lloyd Jones Trophy for the Best Senior Female – Kevin Watret – Solway View Elegance
BBCS Trophy for the Supreme Champion – Kevin Watret – Solway View Elegance