28th/29th 0ctober 2006
SMARTY PANTS

Following a sucessful summer show season Smarty Pants a daughter of Bluestone Union Jack was exhibited at Countryside Live at Harrogate on 28th/29th 0ctober 2006, by Breeders Mark & Elaine Hartley of the Pendle Herd.
Smarty Pants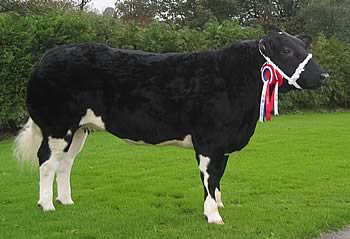 She won the Heavyweight Belgian Blue class, also taking a special award for being exhibitor bred. Finally she became the Belgian Blue Breed Champion.