Countryside Live 2015
Saturday 17th - Sunday 18th October 2015
SUPERB WEEKEND FOR BLUES AT COUNTRYSIDE LIVE
Champion, Reserve and Baby Beef Champion all sired by the "Blue"

British Blue-sired heifers dominated the beef championships at Countryside Live judged by Mike Dickens, Milton Keynes.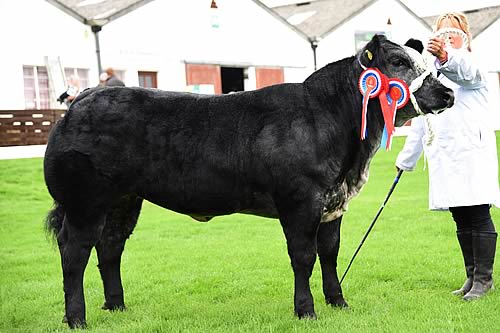 The supreme beef title went to Sally Lloyd, Leominster, with the home-bred, Minion, by their homebred bull, Black N Blue Hotmail out of Ting Ting, a cow bred by John Richardson which weighed in at 495kg.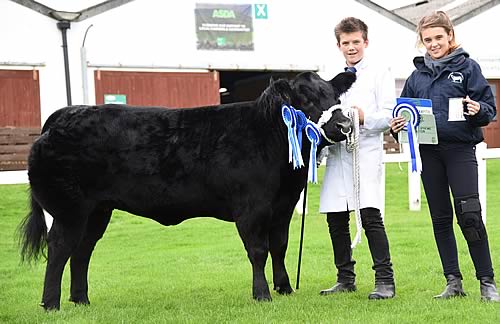 The reserve rosette went to Luke and Beth Wilkinson, Leyburn, with their home-bred Millie, which had been second in the class to the champion.
Mr. Dickens, who awarded all the section championships and reserves to heifers said he was always taught that heifers had better carcases. Of his champion he said: "It had showiness and tremendous flesh for its size and size is matters. Butchers don't want big cattle anymore as they need small joints. It is important we produce the type of cattle that butchers can sell otherwise customers will move on to other meats such as turkey."
The steer championship went to another British Blue-sired animal, Smart-Arse, shown by Elfed Williams, Sennybridge. Weighing 528kg it was bought from Rob Jones, Brecon, at the show potential sale at Brecon market for £1650 and will now go to the English and Welsh Winter Fairs.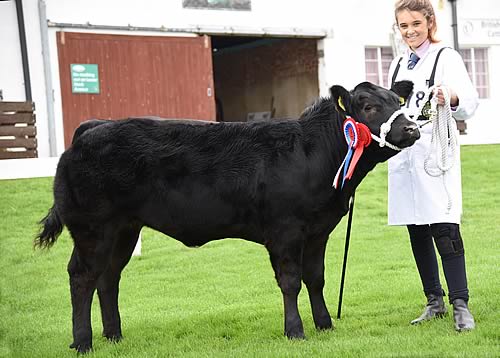 The baby beef championship went to Messrs Lawson and Wilkinson, with Americano, a home-bred heifer by the British Blue bull, Feldom Gleo.