Continental Heifers Dominate Asda/ABP Steak Competition at Great Yorkshire Show
11th July 2014
A trio of heifers by Continental breed sires were the major prize winners in this year's Asda/ABP BeefLink steak competition staged at the Great Yorkshire Show, Harrogate, on Tuesday 8th July 2014.
Leading the way and taking away the first prize and an Asda Extra special hamper and a crystal rose bowl were the Cussons family with their British Blue cross heifer reared at their Robin Hoods Bay, Whitby, farm.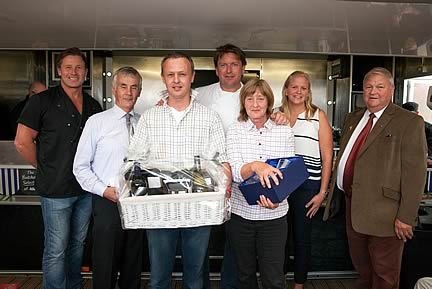 The Cussons' winning steak came from a 327.3kg carcass which graded U+3 at just shy of 17 months old and was one of 300 cattle finished annually by the family, including the progeny from their 90-cow suckler herd. This was the Cussons' first time competing in the competition having begun supplying Asda/ABP BeefLink in autumn 2013.
Second place honours were then shared between a brace of competitors, with John, Susan and Robert Leslie's steak from their Blonde sired heifer tied on points with a steak from Ian and Clive Earlsworth's British blue cross heifer.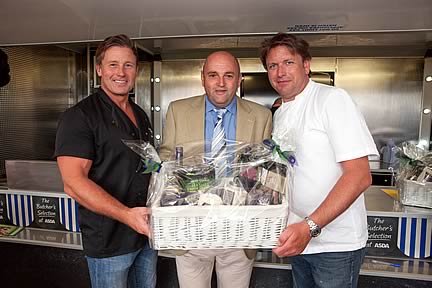 The Leslie family's steak came from a 20 month old heifer which graded E3 and weighed 331.8kg deadweight, with this one being one of 300 head the family finish annually, buying cattle in as reared calves.
Meanwhile, the Earlsworth's joint second place winner was from a U+3 British Blue cross heifer which weighed 370.8kg deadweight at 20 months old.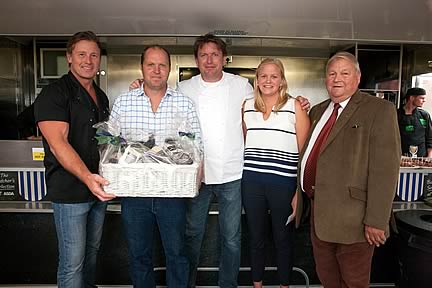 Judging the steaks were celebrity chef James Martin from the BBC's Saturday Kitchen, along with a panel of members of the public and Asda's senior red meat buyer Jim Viggars.
ABP's Asda agricultural and sustainability manager Elwyn Pugh said the competition had once again demonstrated the exceptional quality of beef supplied by Asda/ABP BeefLink farmers on a daily basis to Asda shoppers.
"The standard today was again exceptionally high and I congratulate all those producers who had steaks in the final judging. Judging was no easy task, with every one of the steaks on display of a very high quality.
"I'm looking forward to the next competition of the season at the Royal Welsh Show, Builth Wells, later this month."
Steaks in the competition were from carcasses which qualified for Asda's Extra Special range, being from carcasses grading E and U and weighing 300-380kg. Steaks from these carcasses are matured for 28 days.