Border British Blue Club Primestock Show & Sale
21st March 2016
At Borderway Mart, Carlisle on Monday 21st March, The Border British Blue Club held their annual show and sale of primestock in conjunction with Harrison and Hetherington's weekly primestock sale.
An excellent show of cattle was brought forward for the Border British Blue Club Primestock show, which was kindly judged by Mr Steven Wilson, Corby Hill.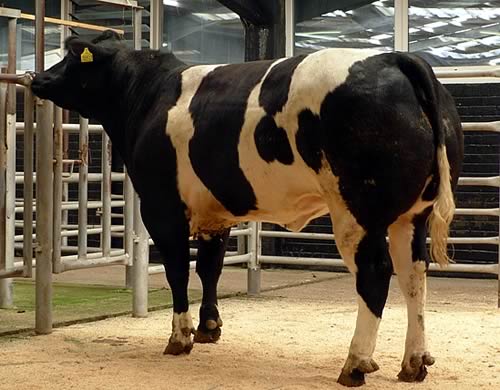 First prize heifer and overall champion was awarded to Mr N Dixon, Low Whinnow Farm, Thursby which later went on to sell for £1531.26, top price per head, and was purchased by Mr Charles Kirkpatrick.
Top price per kilo went to both the second prize steer and second placed heifer at 215.5p consigned by Mr N Dixon, Low Whinnow and Messrs JJ Crichton, Loughrigg Farm, Egremont.
The first prize cast cow from A & CS Comrie, The Beeches, Lanark topped at 981kg, 198.5ppk or £1947.29.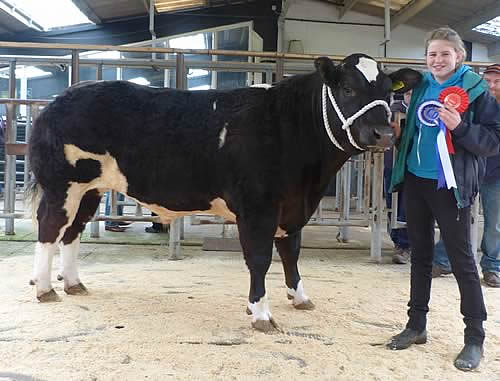 Reserve Champion
Prize list as follows:-
CLASS 1 – BRITISH BLUE CROSS – STEER
1st – TW Hunter, Upper Brydekirk, Annan 715kg, 200.5ppk, £1433.58
2nd – N Dixon, Low Whinnow, Thursby 666kg, 215.5ppk, £1435.23
CLASS 2 – BRITISH BLUE CROSS – HEIFER
1st – N Dixon, Low Whinnow Farm, Thursby 724kg, 211.5ppk, £1531.26
2nd – JJ Crichton, Loughrigg Farm, Egremont 614kg, 215.5ppk, £1323.17
CLASS 3 – BRITISH BLUE CROSS – YOUNG BULL
1st – E Telfer & Son, Newton High House, Stocksfield 755kg, 187.5ppk, £1415.63
CLASS 4 – BRITISH BLUE CROSS – CAST COW
1st – A & CS Comrie, The Beeches, Lanark 981kg, 198.5ppk, £1947.29
2nd – A & CS Comrie, The Beeches, Lanark 916kg, 182.5ppk, £1671.70
3rd – JJ Henderson & Son, Park House Farm, Dalston 839kg, 176.5ppk, £1480.84
OVERALL CHAMPION
1st in Class 2
N Dixon, Low Whinnow Farm, Thursby 724kg, 211.5ppk, £1531.26
Purchased by Mr Charles Kirkpatrick
RESERVE OVERALL CHAMPION
1st in Class 1
TW Hunter, Upper Brydekirk, Annan 715kg, 200.5ppk, £1433.58
Purchased by Mr Steven Wilson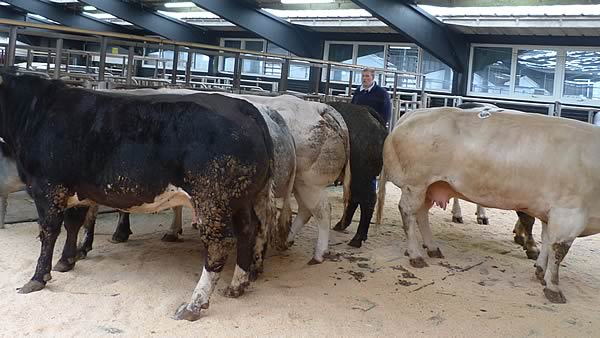 Cow Class